FOR YOUR SOUTHERN & SOUTH WEST COUNTRY NSW BOAT & PWC LICENCE

Book your Boat and/or PWC Licence Course at our closest Venue

Australian Boating College Southern & South West Country NSW.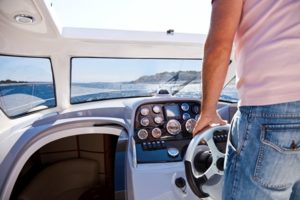 Their comprehensive training courses on the coast is perfect for the person who has little to no boating experience. You get more than a boat licence, you will gain the skills and knowledge to be confidant and safe on the water! This includes boat launching, to on water skills and finally boat retrieval. By the end of the day, we've gone through everything you need to know. "More than just a boat licence course, this course is designed to produce safe, capable, confident small boat operators".
Course includes full theory sessions, NSW boat licence exam and on water practical boat training onboard the Suzuki powered 6m Aquamaster training vessel all you need to get your licence in one day. After the course all you need do is present your certificate of competency to NSW maritime, pay for the boat licence and hit the water. No log books; no exams at Maritime.
ABOUT US
With Australian Boating College, obtaining a licence to operate your boat or PWC  is made simple, with dedicated instructors who bring practical and theory together on the day of training.
Australian Boating College (ABC) is the largest provider of Australian PWC (Jet Ski) and recreational boat training;
Every student receives high quality training and assessment processes;
You have access right now to free online training quizzes which will help you prepare for the MCQ exam;
You will experience safe, modern, comfortable vessels for practical training, which are similar vessels to what you will most likely be owning yourself;
We conduct boat and PWC licence training courses Australia wide;
We deliver extremely good value for money with prices that are competitive;
We began training students for Boat Licences and PWC Licences in 1994;
We operate our licence training courses under documented safety systems;
Our instructors are hand-picked for their friendly manner, experience and ability to teach; which in turn delivers more students passing the exam.
ABC Boat licence Course ABN: 82 823 905 253 is an authorised Nominated Representative of ABC Licence Training Pty.Ltd. ABN: 43 080 057 923 and RTO Number: 3399 and is approved by NSW Maritime to provide practical boat training and/or knowledge testing for the NSW general boat driving licence and PWC driving licence.