Book a NSW Boat & PWC Licence Course with Australian Boating College at one of the many Sydney locations
Cammeray • Newport • Brooklyn • Windsor • Penrith • Liverpool • West Ryde • Taren Point
FROM
$395
PER STUDENT (From Dec 1, 2023)
FEE INCLUDES
Practical Training Session
Boat Theory Study
Boat Knowledge Test
View Course Details
Boat & PWC Licence Course
FROM
$495
PER STUDENT (From Dec 1, 2023)
FEE INCLUDES
Practical Training Session
Boat Theory Study & Boat Knowledge Test
PWC Theory Study & PWC Knowledge Test
View Course Details
Boat Licence, Jet Ski, or Both?
The NSW Boat Licence allows you to drive most Boats for recreation, and the NSW PWC Licence allows you to drive other vessels like Jet Skis and Sea-Doos. Eligibility for the NSW PWC Licence requires that you hold a valid Boat Licence – it is not a standalone option – however we can do both for you on a single day, or add it on as an Upgrade!
Learn more about the different course options on our Courses Page.
View Course Details
With Australian Boating College Sydney, obtaining a licence to operate your water craft is made simple with dedicated instructors who bring practical and theory together on the day of training.
The largest private provider of Australian PWC and Boat training;
We are a Registered Training Organisation and we conform to National Training Standards;
Every student receives high quality training.
You have access to free online training courses which help you prepare for exams;
You will experience safe, modern, comfortable vessels for practical training;
We are Australia wide;
We deliver extremely good value for money with prices that are competitive;
We have a track record in training students for Boat Licence and PWC Licences since 1998;
You receive documented safety systems;
Our instructors are hand-picked for their friendly manner, experience and ability to teach which in turn delivers more students passing the exam.
STUDENT TESTIMONIALS
My son and I highly recommend the course. We did the course at Ryde with Adam as the instructor. Professional from start to finish, the theory was well presented as was the excellent practical part on the water.

Ed
It was an awesome experience, the instructors managed to deliver 'boring' material in such a way that was both entertaining and informative, I had no issues flying through the course and following exam. Would definitely recommend to everyone.

Alii
Absolutely awesome experience, would recommend them to everyone. The instructors were excellent, it made for a very fun, educational experience. They really took the stress out of everything.

Alison
Highly recommend the guys at ABC Boating. Very thorough in their education and focused on creating safe, confident and competent boating masters.

Scott
If you've ever thought about getting a boat license this is the place to do it. The team were full of knowledge and willing to share it, very helpful in every way both for practical and theory.

Alana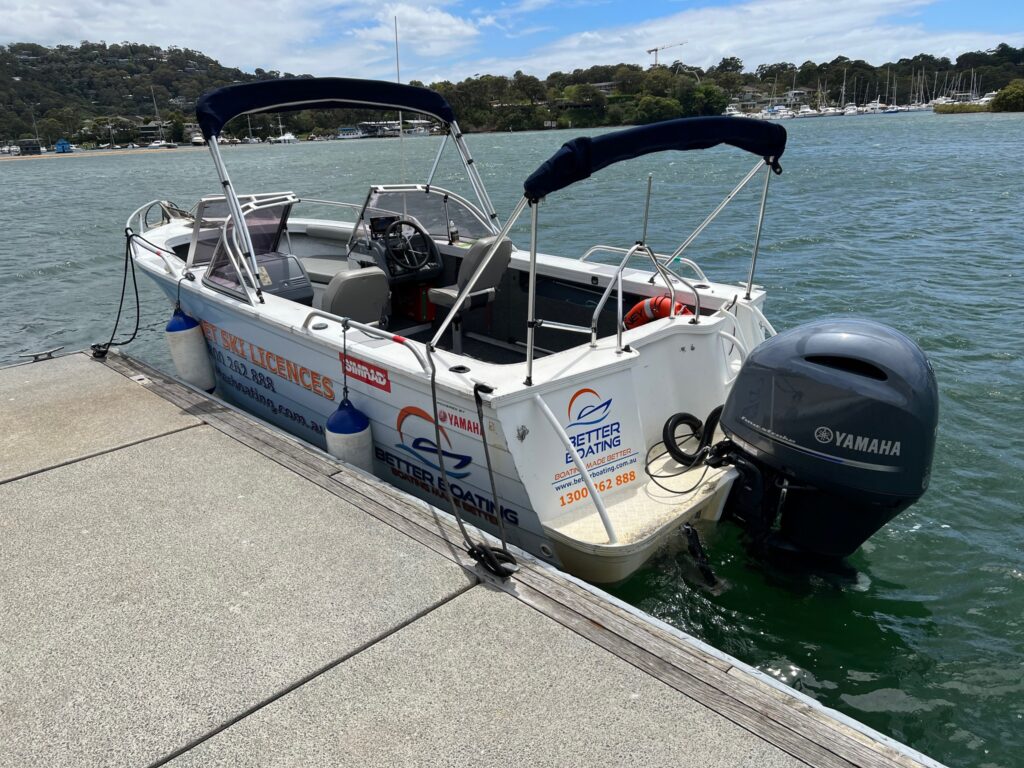 Ready to book your Boat or Jet Ski Licence course with ABC Sydney?
Australian Boating College Sydney Pty. Ltd. ABN: 51 121 862 048 is an authorised Nominated Representative of ABC Licence Training Pty Ltd. ABN: 43 080 057 923 and RTO Number: 3399 and is approved by NSW Maritime to provide practical boat training and/or knowledge testing for the NSW general boat driving licence and PWC driving licence.