We offer two options for your Boat and/or PWC Licence training:
Face to face classroom training which includes in-class theory with our experienced commercial marine trainers; or
Do the theory online with our comprehensive online training course, then come to us and do the practical with us on our boat.
Make an online booking for your Boat and/or PWC licence Course at your closest Brisbane venue.
We offer courses at Scarborough/Redcliffe, Cleveland, Bribie Island and Karana Downs (Western Suburbs).
Prices
Boat licence course- $150.00 ($140.00 per person for 2 or more)
Combined boat & jet ski course – $250.00 ($240.00 for 2 or more)
Jet ski only course- $150.00 ($140.00 per person for 2 or more) must already hold a boat licence
Book Online Today
Use our easy booking system using the links below, or call us on 1300 934 440.
Brisbane Boat & PWC Licence Provider
Our Brisbane division is owned and operated by business partners Russell Shipman and John Gangemi.
Russell is the Business Manager and is ABC's longest serving partner, starting with ABC in 1998.
John is the Training and Vessel Manager and has a team of 6 instructors servicing our Brisbane training centres.
Russell, John and the team have a combination of extensive industry experience totaling hundreds of years. They've trained tens of thousands of students and you can be confident you'll get into boating in a fun environment; coupled with professional training.
Courses are held most days at many locations around Brisbane, Cleveland, Karana Downs, Scarborough and Bribie Island.
We also offer on the same day PWC (Jet Ski) courses at all of our sites.
About the Boat & PWC Licence Learning & Assessment Process
You can choose to do the learning with us in the classroom, or study online at times that suit you and in the comfort of your own home. Learning the rules requires the same amount of time either way.
A regulated closed book theory exam must be done in the presence of; and under control of our approved ABC instructor. Additionally you will do the practical on-water training and assessment with us.
When you have completed all training and assessment, a Course Completion Certificate will be given to you so you can take it to Qld Transport to obtain your licence and pay their fee.
The boat licence course timings are regulated by the Department of Transport and Main Roads, and takes a minimum of 6.5 hours to complete; including assessments, theory and practical.
Additional regulated time is required if also doing the PWC licence.
About Australian Boating College Brisbane
With Australian Boating College Brisbane, obtaining a licence to operate your boat or PWC  is made simple, with dedicated instructors who bring practical and theory together on the day of training.
Australian Boating College (ABC) is the largest provider of Australian PWC (Jet Ski) and recreational boat training;
We are a Registered Training Organisation (RTO 3399) and we conform to National VET Training Standards;
Every student receives high quality training and assessment processes;
You have access right now to free online training quizzes which will help you prepare for the MCQ exam;
You will experience safe, modern, comfortable vessels for practical training, which are similar vessels to what you will most likely be owning yourself;
We conduct boat and PWC licence training courses Australia wide;
We deliver extremely good value for money with prices that are competitive;
We began training students for Boat Licences and PWC Licences in 1994;
We operate our licence training courses under documented safety systems;
Our instructors are hand-picked for their friendly manner, experience and ability to teach; which in turn delivers more students passing the exam.
Proudly supported by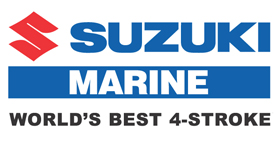 ---
Customer Testimonials
Attention All ABC Staff,

Wow, what a great course… The boys, John and Steve were fantastic and so enthusiastic. This made me feel even more comfortable and happier to participate in class. I must mention, instructor of the day, Steve…was professional and noticeably, very happy to teach about the Boating Industry. His enthusiasm and clear concise knowledge of this subject was excellent. Many thanks to John for instructing me on the PWC and as a first time user, he was clear with instructions on the water and fun to be with. What a great asset, John and Steve are too your business. I will definitely recommend the course to all interested parties. Happy new comer to the Boating industry.

Kindest Regards,
Elizabeth